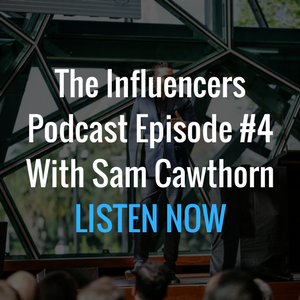 The Influencers Podcast Episode #4 With Sam Cawthorn
Our next guest has one of the most inspiring stories you will ever hear.
His name is Sam Cawthorn and he's the CEO of Speakers Institute. More than that though, he's a man who was pronounced dead after a car accident… but was able to astound his doctors and defy all odds against him.
From learning how to walk again (when doctors said that would be impossible) to building a successful company, his is a truly unbelievable and inspirational story.
If you've ever struggled, felt like giving up or are faced with incredible challenges – and let's face who among us hasn't? – then this show is for you.