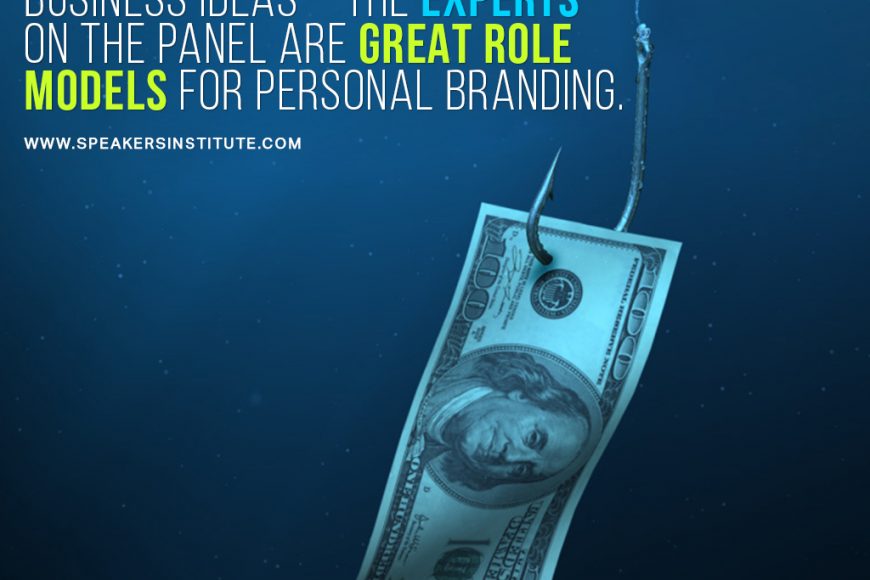 12 Personal Branding Tips from the Shark Tank Experts
The experts on the hit show Shark Tank have all built amazing businesses. They also have amazing personal brands. You can learn a lot from following their guidance.
Are you familiar with the popular television show Shark Tank? It's not about marine life.
Instead, imagine a venue where entrepreneurs have a chance to impress business icons into investing in their business.
But fresh-eyed entrepreneurs are only part of the draw. Everyone tunes in to hear the sharks' opinions. Why?
These self-made multimillionaire and billionaire tycoons are tough. And they only accept the best of the best businesses and products to invest in.
If they do hear an idea worth investing in? They aren't shy about wading into the waters and sinking their teeth into the potential profits.
However, receiving investments from the sharks isn't like your typical bank loan. You see, each one has branded themselves to be titans in their respective industries.
Each of the sharks knows what it's like to start from the ground up. They understand the trials and missteps that may happen along the journey. And they're in a perfect position to mentor new entrepreneurs – for the right business.
These sharks don't just go for any run-of-the-mill idea, though. They have very high standards and will often pass on ideas after ideas.
But their drive for excellence is what led them to success. So it makes them uniquely suited to offering advice.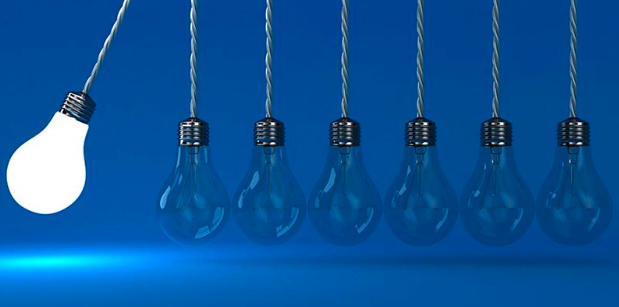 The Tips
How much do you know about branding? Take a look at these tips from the masters of branding:
Tip #1 – Practice Good Leadership
One of the secrets to success is to be a leader in everything you do. Remember to exhibit leadership qualities even if you're working for someone else.
First, gather your thoughts. According to Kevin O'Leary, it's important to articulate your ideas in 90 seconds or less and explain why you are worth being a leader.
Also, you have to be able to deliver on your promises. Some of the most successful people in the world got there because they were able to execute.
Tip #2 – Treat Yourself Like a Brand in Every Situation
Next, always treat yourself like a brand. It doesn't matter the situation. Whether you're at your day job, personal life, or home, perception is everything.
Your brand is how you want the rest of the world to see you. But it also invites self-reflection because you have to stay cognizant about how you appear to others.
Tip #3 – Use Bad Work Experiences to Your Benefit
Bad work experiences can colour the way you see difficult situations. But instead of letting them bring you down, use them.
Think of it this way: those bad experiences prepared you for challenging environments. Now, on your road to success, you'll overcome objections and obstacles. Not let them stop you.
Those experiences also allowed you to practice creating innovative ways to make a situation better. Whether it was challenging people or an environment you had to contend with, you're all the stronger for it.
Tip #4 – Form Meaningful Connections
No matter where you work, you're going to form connections. You interact with colleagues and clients. Eventually, that forms relationships.
However, genuine meaningful connections can engender loyalty from those around you. How do you form meaningful connections?
Simply by being the kind of person who is genuinely helpful. That type of positive work goes a long way to inspire others and it can come back to you in the long term.
Tip #5 – Embody the Spirit of Entrepreneurship
Is the word "entrepreneur" a label or a state of mind? The truth is that it is both. However, you don't necessarily have to be one to think like one.
Innovation and uniqueness aren't exclusive entrepreneur qualities. But they can go a long way in furthering your business goals. So, no matter what industry you're in, you can always think of new ways and ideas to do things.
Tips #6 – Dress the Part
Perception is reality. If you look the part, you own the perception that you're trying to achieve.
Shark and clothing mogul Daymond John gives this example:
If you're in finance in a company, you should dress the part. Think of wearing things close-fitted. This gives the perception that you're meticulous and diligent.
Does "dressing the part" means a million-dollar wardrobe? It could. But it doesn't need to. Little details like shining shoes or tailoring an ill-fitting suit can make a difference.
Tip #7 – Know Your Strengths
What makes you unique? One of the keys to successful branding is knowing your strengths and playing to them. That includes what makes you different.
You're a unique person with unique advantages. How can you turn these strengths into something that can help you achieve your goals?
Tip #8 – Maintain Your Focus
In addition, try to maintain your focus. This can apply to different areas of your life, but especially when you're working on an idea.
It's easy to get side-tracked when you're working on an idea and it starts to gain a little momentum. This may be one of the most distractible periods of the process.
Why? It gets a little hard. As billionaire Mark Cuban points out: "When it gets hard, people start looking for other things to do."
It's during these times that you have to maintain your focus and play to your strengths.
He also reminds us that business is never meant to be easy. If they were, everyone would be rich. So "when it gets tough you gotta dig in and work hard."
Tip #9 – Make Full Use of Social Media
Sure, you use social media in your daily life. But are you making full use of it for your business?
Guest Shark Tank shark Bethenny Frankel stresses the importance of social networking. Not only that, but you also need to be creative and disruptive.
That's right, she said "disruptive." You need to get people's attention in creative ways that make you stand out from others.
Don't be just another blip in their notifications. Make people want to read what you have to say.
Another shark Barbara Corcoran also suggests coming up with a hook or an angle. Doing something unique or different can give you a publicity hook that grabs attention.
If your hook goes viral? All the better. That's free publicity for your brand.
Tip #10 – Transparency Is Crucial
Transparency is the new branding paradigm. It's true. Transparency is a tool that can help brands to inspire trust.
In fact, one study showed that people were willing to take the following actions for a transparent brand:
Switch brands
Pay more for the brand
Stay loyal for life
However, if you have a service and not a product, you can interpret this a little differently. Keep in mind that operating honestly and openly helps build a sense of community. Clients feel closer to you because you let them into your process.
Tip #11 – Understand Your Audience Well
Who is your audience? When it comes to branding, knowing who's watching is important.
The first step to understanding who is on the receiving end of your brand is doing research.
Get to know your audience on different levels.
Who are they demographically? What about culturally and emotionally?
This can help you develop a buyer's persona. Once you do this, you can grow your brand to be what your audience wants and needs.
This, of course, translates into any speeches you give. As an influencer, you know that one of the first rules of public speaking is to know your audience.
But this goes double when incorporating your brand on a stage.
You see, if you have a strong, recognisable brand, the audience is going to have certain expectations and impressions of you. Sometimes before you speak.
But delivering content that speaks to your audience directly can reinforce that connection. It says that "you see and know me" but also "I see and know you."
Tip #12 – Use 3-5 Words to Explain Who You Are
Why would you describe yourself in so few words? Because it helps to clearly define your business.
It's easy to get lost in long and flowery mission statements. But you don't need a manifesto to create your brand.
Instead, these words can be building blocks to your brand's core values. Just think of 3 to 5 adjectives to describe who you are. You might find this to be an eye-opener.
Once you decide what your brand personality is, you can incorporate it into your business. Use these words the next time you have to write content or interact with an audience.
You now have a simple blueprint for what your brand should sound like.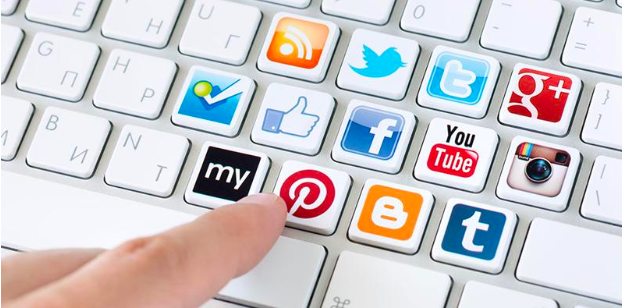 The Final Word
Personal brands are very important to speakers because they don't sell a company's image. They essentially sell themselves.
But you can use the same techniques that businesses use to create a personal brand. Just remember that it's all about perception: how you see yourself and how others see you.
So, create the brand that you want to project from the inside out. Focus on your purpose and look the part. The sharks on Shark Tank look like successful multimillionaires and billionaires. And their brand reflects that.
If you find that you're having trouble with your own branding, it may be a good idea to follow the show. Find out what successful branding looks like and get some inspiration in the process.
To find out how Speakers Institute can help your speaking business, do the following:
Take me to GREENROOM. The #1OnlineHub connecting you to the world's leading Influencers, Training and Curriculum.
For information on dates and times of our live events, just go here: LIVE EVENTS.