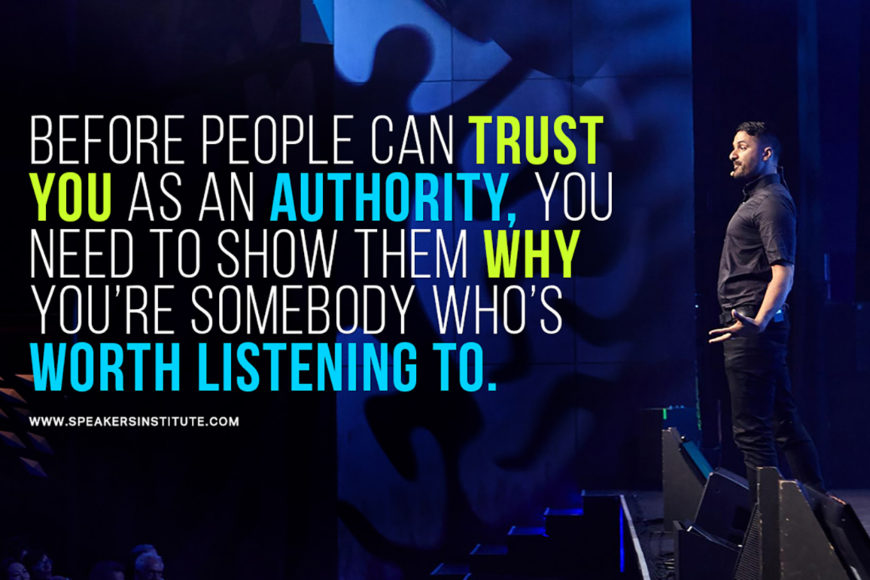 After Making Millions In Financial Services, Fran Reinvented Herself As a Professional Speaker, Blogger and Influencer. Here's How.

Speakers Institute offers you the opportunity to break out into a new career. That's exactly what Fran achieved. With our help, she became a powerful storyshower and forged a new career as a speaker.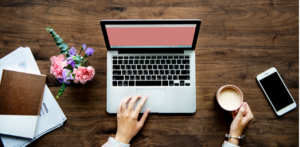 Do you feel like you could do more with your career?
Perhaps your experiences have lent you a unique insight into how things work. Or, maybe you have a valuable story to show that could inspire others to do more with their lives.
Yet you're not showing people anything. Instead, you're marching forward on the same path that you've always been on.
That's a familiar story for many people who have the potential to be great storyshowers. Often, people don't take the next step because they don't know how. You need guidance to become a great storyshower.
Everybody has a unique story. You just need to know how to use it to inspire and influence others.
Speakers Institute specialises in helping others to unleash their true speaking potential. We can help you to turn your story into something valuable that can help others while giving you new career opportunities.
In fact, we did just that for two of our clients.
Fran Achieves More
No matter what way you look at it, Fran had already achieved success in her career. A financial advisor by trade, she had the experience of running her own firm. Later on in her career, she'd teamed up with a business partner to create what became one of Australia's large financial planning firms.
During this time, she bought property and built the firm up into a nationwide success.
Fran left the firm that she founded, earning millions of dollars in the process. And for a while, she travelled the world and reaped the benefits of her hard work.
But eventually, she decided that it was time for a change. After all, she'd developed valuable expertise that others needed to hear about. She could use what she'd learned to change the lives of thousands of people.
She started exploring her options, which is when she came across Speakers Institute. After speaking with our team, she realised that her unique story of success could inspire others to reach similar heights.
After completing the Speakers Institute program, Fran took to the stage to share her story. Today, she is a speaker, blogger, and commentator who specialises in the financial sector. Fran has appeared on television to discuss major issues and she has influenced thousands of people with her story.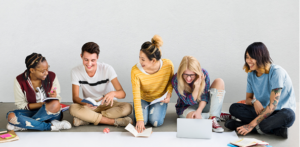 Tip #1 – Become an Authority
Fran's expertise already made her an authority in her field. She'd built a massively successful business and had experienced the trials and tribulations first-hand.
Her issue came when she attempted to demonstrate that authority while speaking. It's not enough to simply tell people that you know a lot about a subject. You have to show them why you're somebody who's worth listening to.
Like many of our students, Fran uses the Authority Communication Framework (ACF) to achieve this.
The ACF is a five-step process that helps you to establish your authority before going on to show your story. The five steps are as follows:
Step 1 – Problem: Identify a pain point for your audience. Show them that you understand the problem and want to help.
Step 2 – Idea: Share an idea that you've had or have used yourself to solve the problem.
Step 3 – Evidence: Show people the evidence that supports the idea. Use scientific research to show why the idea will work.
Step 4 – Story and Metaphor: Show people how you've used the idea to solve a similar problem. Show them a story that uses a powerful metaphor as an anchor for the core idea.
Step 5 – Call to Action: Show your audience what you want them to do with the information you've presented.
The ACF allows you to frame your expertise in a way that ensures you connect with your audience. Use it to show people what makes you such an authority on your subject.
Matthew's Story
Much like Fran, Matthew has experienced plenty of success in the business world.
An executive in his previous career, he'd held the reins of a multinational company as its managing director. At the peak of his career, he oversaw a staff of 40,000 operating in 40 countries.
Again like Fran, Matthew decided that it was time for a change. He left his job with the initial aim of taking an executive position at another company.
But first, he decided that he'd earned a couple ofHis search led him to Speakers Institute. Matthew decided to join the bootcamp with the aim of shoring up his communication skills. But he soon found that he'd discovered a new passion for storyshowing.
Matthew eventually decided not to pursue a new executive role. Instead, he became an executive coach and mentor. His experiences lent him a unique perspective that he could use to show others how to achieve success in their fields.
Today, he is a global thought leader who's in constant demand. As well as speaking, Matthew shows his story through his writing and via other platforms.
Tip #2 – Explore Other Avenues
Speakers Institute inspired Matthew to explore other career options. He took part in the bootcamp with the aim of developing a skill. However, he found the pathway to a brand new career.
However, that wouldn't have been enough for him to enjoy success in his speaking career. The later courses that he took with Speakers Institute showed him that he needed to explore other avenues to get his story out there.
Matthew decided to write a book to showcase his message. For a new speaker, a book can be a great way of showing people your story without speaking directly to them. Matthew's book allowed him to gain traction with a wider audience. This then created more demand for his speaking services, thus allowing him to develop his speaking business further.
All speakers have the ability to show their stories using other media. The stage is not your only home. A great book can help you to earn recognition as an authority in your field. You can also share snippets of speeches on social media or your website to create a buzz around the story you're trying to show.
It's all about developing your reputation, particularly during the early portion of your speaking career. As was the case with Fran, Matthew needed a way to highlight himself as an authority on his subject. His book allowed him to show people what he had to offer. This paved the way for his later speaking success.
Bonus Tip – Use the Toggle Framework
Both of these clients learned valuable lessons from Speakers Institute. In both cases, they discovered ways to enhance their authority and show their stories to more people.
There's plenty more that you can learn.
Speakers Institute founder Sam Cawthorn often speaks of the Toggle Framework as a great technique for showing your story.
Sam noticed that many speakers shift in and out of their stories while speaking. The Toggle Framework offers a way to keep the speech on track. It's something that you can implement whenever you wish to bring up a new point in your speech.
The framework involves three steps:
Story

What's In it For Me (WIIFM)

Content
Here's how it works.
First, you introduce the new topic with a personal story. This story should highlight the uniqueness of your message. You aim is to be authentic while helping the audience to emotionally engage in the tale.
With the story established, you leave your audience wondering WIIFM. You've got their attention. Now you need to do something with it to keep them engaged. WIIFM is the bridge between your story and the valuable content that you want to share. Remember that your audience isn't there just to hear about you. They have problems that they hope you can help them to solve.
Offer them something of value that shows them that you have something useful for them.
From there, you segue into the content. This is where you showcase whatever it is that you want the audience to take away from your speech. This could be a product or a message. It all depends on the speaker.
With this framework, you show the audience your story and why it's of value to them. From there, you show them something that will add value to their lives.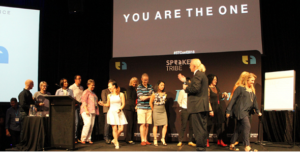 The Final Word
Both Fran and Matthew enjoyed career resurgences thanks to what they learned with Speakers Institute. They're now major authorities in their fields and experience exceptional demand for their services.
You may not feel like you can do the same. After all, both Matthew and Fran achieved great career success. Not everybody can replicate their experiences.
But that's also not the point. Everybody has a unique story to share. You may not come from the same place as Matthew or Fran. However, you still have your own story and experiences that others will find invaluable.
You just need to learn how to become a storyshower.
That's where Speakers Institute comes in. We recommend that you do the following to start your journey into a speaking career:
A new career is waiting for you. Will you take the first step towards becoming a storyshower?