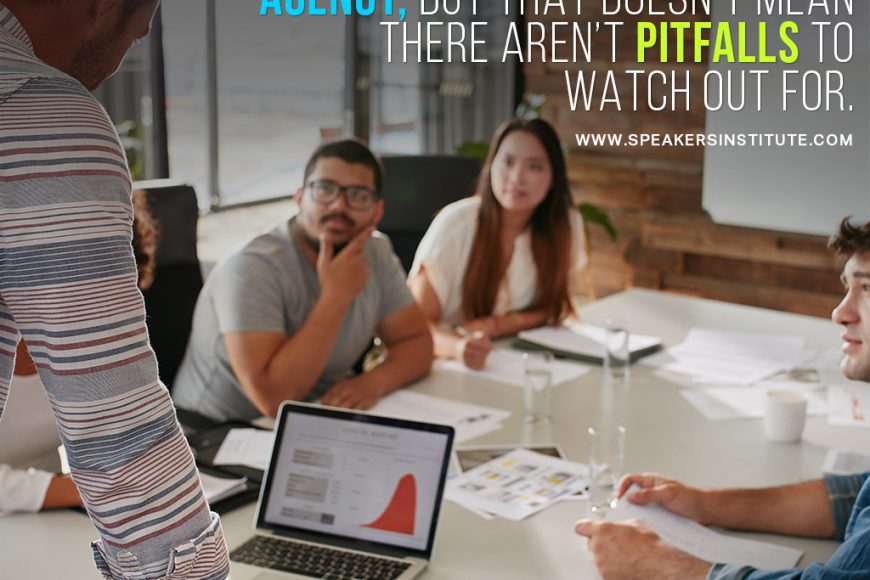 Hiring a Marketing Agency: The Pros and Cons
You know that you have the skills when you head out on stage. But is your marketing really doing what you need it to? If not, hiring a marketing agency may be the best choice for you.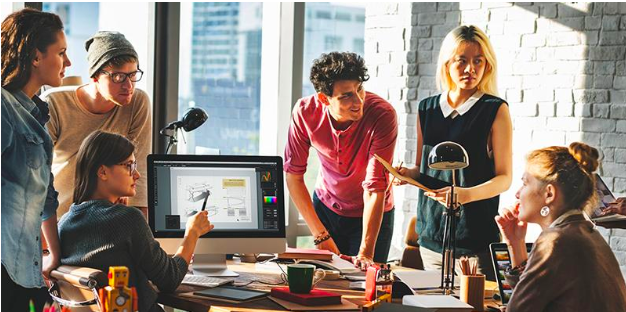 Having the ability to show people an amazing story is only part of the battle. As a speaker, your goal is to get your message in front of as many people as possible. You need to build a business out of what you do.
And that means approaching your speaking with the same mindset as a business owner.
You cannot ignore the importance of marketing if you want to be an influencer in your field. However, marketing is also something that a lot of speakers struggle with. You're most at home when you're up on stage showing people your story.
Handling the nitty gritty that goes on behind the scenes may not be your forte.
If that's the case, you may consider hiring a marketing agency. The right people might be able to take all of that hard work off your hands. That leaves you free to speak while they make sure the right people hear about you.
But don't rush into hiring an agency just yet.
Ask yourself if you really need one.
This article takes a closer look at what a marketing agency might be able to do for you as a speaker. It also examines some of the pros and cons of bringing one on board.

What Does a Marketing Agency Do?
The key thing to remember here is that every marketing agency takes a different approach.
Some focus on marketing via traditional means, such as television and radio. Others use the power of social media to get you in front of more people. Others may combine traditional and online techniques based on your budget and what proves most effective.
It all depends on the agency.
However, every good agency should have a common goal when working with a speaker.
Helping you to build your personal brand.
Your brand is your bond when it comes to your work as an influencer. People attach themselves to you based on the stories that you show them when you're on stage. The stories that you show them when you're not speaking are just as important.
They keep people engaged long after you speak. Plus, they give your followers something to share with others.
A marketing agency will focus on helping you to build and maintain that brand. Usually, that means working on an array of fronts.
They'll share content on your social media channels to show people that you're an authoritative influencer.
They'll handle your public relation needs and may also send out press releases on your behalf.
A marketing agency may also help you to handle feedback and suggest new strategies for you to explore.
The key is that they're always looking to pull attention towards your speaking. With more eyes on you, there's a greater chance that you'll get booked for gigs. Plus, you'll be able to build a following that propels your speaking career even further.
Is Hiring a Marketing Agency the Right Choice for You?
Now we come to the key question.
Many speakers aren't used to running their own businesses. That means the idea of delegating tasks, especially to third parties, isn't one that sits comfortably with them.
To help you make your choice, let's look at some of the pros and cons of working with a marketing agency.
Let's kick things off with the pros.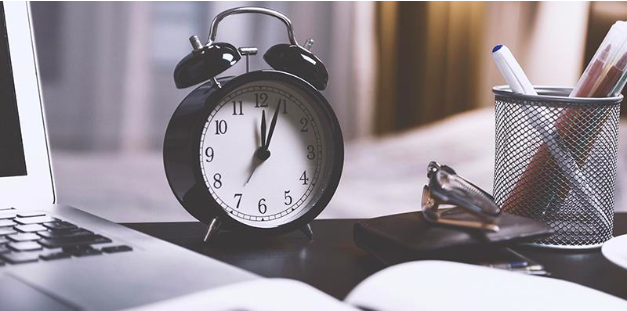 Pro #1 – You Save Time
As your speaking business grows, you're going to find yourself with less time on your hands. You'll attend engagements regularly, which means factoring in travel as well. Plus, you may try your hand at writing a book or conducting other activities to get your message out there.
Handling the marketing side of things takes even more time.
Creating an in-house team may not help either. You have to spend even more time finding and coaching the right people.
The great thing about a marketing agency is that they save you all of that hassle.
They'll take the reins for you, which means you save time that you can spend on building other areas of the business.
Think of it like this.
Would you rather spend four hours of the day marketing or working on a new speech?
If it's the latter, a marketing agency may be of some benefit to you.
Pro #2 – They Have More Ideas
You're an influencer.
Your specialty involves getting up on stage and inspiring people with your story.
Unless you have a marketing background, that specialty doesn't involve coming up with ways to advertise yourself.
A great agency can help here too. They'll give you ideas that you may not have thought about on your own. An agency may suggest a social media campaign that goes beyond posting clips of speeches. Or, they may help you to create an online advertising campaign that reaches a new audience.
Some agencies even conduct market research on your behalf so you can see how people respond to your message.
A marketing agency may have the creativity to create massive campaigns that you wouldn't have dreamt up yourself…
Pro #3 – They Have Expertise
…And a marketing agency should have the expertise to execute those campaigns to their full potential.
This is another area where speakers struggle. Even if you have great ideas, you may not have the expertise. You almost certainly don't have marketing contacts.
Those are all things that an agency can bring to you. Of course, this saves you time. But it also means that your branding and marketing efforts look professional from the off.
You're not having to learn as you go.
You have people on your side that can handle the execution side for you.
Of course, no marketing agency is perfect. There are several common cons that you have to keep in mind before you bring anybody on board. Here are three of them.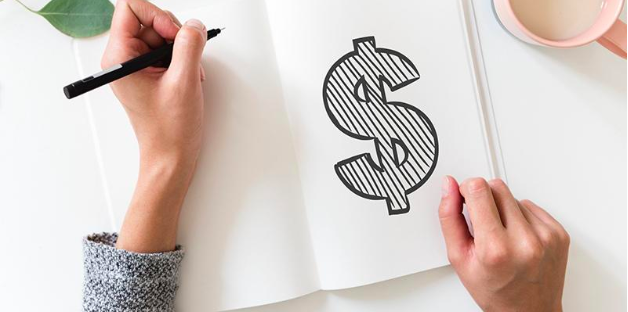 Con #1 – The Cost
Money may be tight, especially when you're just starting your career as a speaker.
Of course, a marketing agency is a cost that could have a serious effect on your budget. In many cases, you'll spend a monthly fee to cover the services that the agency offers. Plus, they may ask you to spend more money on specific campaigns.
You're tapping into a lot of expertise when you hire a marketing agency. That talent does not come cheap and most agencies price themselves accordingly.
Many influencers avoid agencies because of this. They choose to focus their own efforts on marketing to cut down on the cost.
Con #2 – They Have to Learn About You
Nobody knows your business or your story better than you.
You're showing people that story every time that you head out on stage. But that doesn't mean that people immediately understand you and your message.
It often takes time for your audience to unravel all of the layers.
The same goes for a marketing agency. They're a third party that likely has no familiarity with you before you engage them.
That means you have to spend time teaching them your message. Furthermore, you also have to check everything that they do on your behalf. A miscommunication on either end could lead to you showing things that aren't compatible with your brand.
That can cause damage to your business. As a result, you can't ever fully trust a third-party agency to act on your behalf.
Con #3 – It's Tough to Find Specialists
Most marketing agencies work with companies in an array of different industries.
On the one hand, this has its advantages. An agency may be able to rework ideas that prove effective in other industries to your benefits.
On the other, it often means that agencies don't have a lot of knowledge about the speaking industry. Some huge agencies may have never even worked with an influencer before.
That lack of specialisation could lead to them coming up with generic campaigns that don't really serve you.
Furthermore, a large agency will usually have dozens of clients. That may mean that you fall down the priority list.
For a business that's as reliant on constant personal brand building as speaking, this can prove disastrous.
Is a Marketing Agency Right for You?
A marketing agency can save you a lot of time. Plus, they may be able to come up with creative campaigns that you didn't think possible.
The flipside is that this expertise can cost a lot of money. You also need to work with an agency that engages in your vision and story.
If the agency doesn't believe in you, they can't help you to showcase your story.
There's no easy answer as to whether a marketing agency could work for you. It depends on your circumstances, your budget, and the commitment that the agency shows to your vision.
The good news is that help is at hand when it comes to building a business around your speaking.
Speakers Institute can provide you with more guidance to help you avoid the industry pitfalls. Plus, we can show you plenty of marketing techniques should you choose not to work with an agency.
We suggest that you do the following:
Take me to GREENROOM. The #1OnlineHub connecting you to the world's leading Influencers, Training and Curriculum.
For information on dates and times of our live events, just go here: LIVE EVENTS.