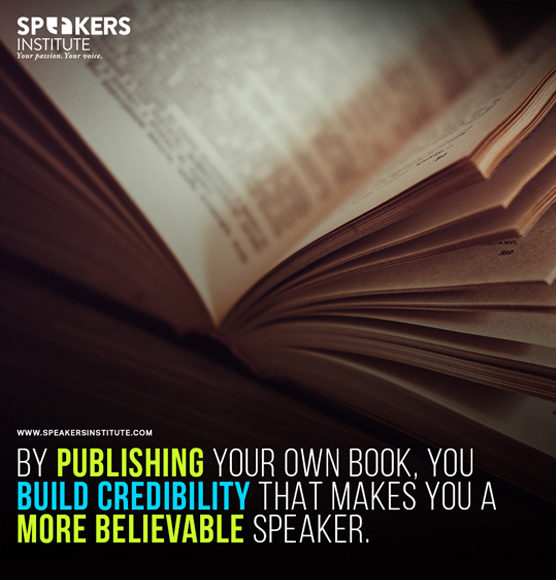 Six Reasons Why You Should Write a Book to Promote Your Speaking Career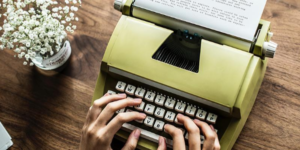 Great storyshowers aren't just masters of the speaking craft. They're jacks of all trades, especially if they want to make money from their speaking careers. A book can help you build your career in a number of ways.
You know that you have a unique story to share with people. When you speak, people get inspired to take action. You go over a treat at your speaking engagements.
But there's a problem. You're still struggling to grow your speaking business. Even though you're getting great feedback from the people you speak to, you're not getting paid.
That's a problem that's common to many great storyshowers. They have the tools when it comes to speaking, but they struggle to build the business behind their talents.
Often, the problem comes from only using one avenue to share your store. The few speaking engagements you land are the only ways that people hear the story you have to share.
You need to find other avenues to share your message if you're going to build a speaking business. Writing a book may be one of the best ways to help you get more paid speaking gigs.
Yes, it takes time and effort to write a book. But there are plenty of reasons why it helps, including these six.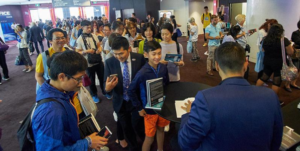 Reason #1 – You Build Credibility
Credibility is a crucial aspect of succeeding as a speaker.
If people don't believe that you have the expertise to help them, your story isn't going to resonate with them. They're going to tune you out and wait for a speaker who has the credentials.
Or, more likely, they're just not going to turn up to your speaking gigs.
Credibility is one of the three essentials of any great speech. You need to demonstrate your expertise to show your listeners that you've done what they hope to achieve. Building credibility means that you're doing more than sharing an opinion. You're providing actionable advice based on your own experiences.
Put it like this.
Who would you be more willing to listen to?
Someone with 20 years of experience in your industry or someone who's just read a few things online.
How does this tie into writing a book?
If you're not getting speaking engagements, you need another way to establish your credibility. A book gives you the opportunity to write about all of your experiences. Anyone who reads it can see that you're somebody who knows about their problems. Plus, you have enough experience to write an entire book based on them.
When they find out you're a speaker too, they're going to want to find out what you have to say.
Take Melissa Gonzalez as an example. She was a thought leader in the world of pop-up retail. But you wouldn't have known it as nobody wanted to interview her. The media didn't come to her when they wanted somebody to speak about this emerging industry. This is despite the fact that she'd worked with major brands, including Chanel and Google.
Melissa discovered that it wasn't even her main competitors that got the calls to speak about the industry.
It was the people who'd written books.
Once she published her own, she built the credibility that she needed to attract new opportunities.
There's a final benefit to writing a book that you can't underestimate.
You can build the credibility that writing a book gives you into your marketing. "Speaker and author" sounds much more impressive than just "Speaker". A book gives you something else to promote on your website and through social media. It also offers you a way to build credibility into your story.
Reason #2 – A Book Provides Extra Income
You want to make money. That's why you started your speaking business in the first place.
A good book gives you a chance to do that. You can create an additional revenue stream that can supplement your efforts while you're building your speaking career.
Better yet, you now have more tools at your disposal than ever before.
You may not be able to get someone to publish your book for you. But you also don't need them to. You can publish your own book through Amazon. Put a $2.99 tag on a 60-page book and you could make thousands of dollars per month.
Of course, quality is a factor here. A poorly-written book will get bad reviews that result in people refusing to buy it.
But if you're sharing useful information and can showcase some decent writing, you may have a mini-goldmine on your hands.
This ties into one of the fundamental aspects of business.
You can't only rely on one revenue stream.
At the moment, speaking is the only way you're earning money. A book gives you an additional revenue stream that can generate passive income for years.
Better yet, your book gives a boost to your existing revenue stream. Take Kevin Kruse as an example. His blog detailed his efforts to earn at least $100,000 as a full-time writer in one year.
He didn't achieve his goal.
His book earned him just over $70,000 in revenue for the year. However, his book also led to him commanding over $170,000 in speaking fees during the course of the same year.
Kruse created a new revenue stream with his book while boosting his existing revenue as a speaker.
Reason #3 – You Expand Your Audience
How can people pay to hear you speak if they don't know who you are?
Marketing is one of the biggest problems that you'll have to confront when starting your speaking business. Speakers Institute founder Sam Cawthorn talks about the importance of marketing often. He says that you need to show people your product and how it works before you can achieve a sale.
Think of your speaking as your product. Your book is a way to show people what you offer with that product.
It's also how you'll reach a larger audience.
Most people find themselves restricted to local speaking engagements. This is especially the case at the start of their careers. That limits your scope as there are only so many people who will hear about you.
A book widens that scope considerably. You can self-publish and have a book that's available in every English-speaking country. That's a potential audience of tens of millions of people who may pick up on your message.
A good book can even spark other forms of publicity. You may get invited to share your story on TV shows or webinars. Again, you're getting in front of a wider audience to give them a reason to come to your speaking engagements.
Your book gives you the chance to penetrate new markets. If the right person picks it up, you may even get a speaking engagement overseas.
And that brings us to our next point…
Reason #4 – You Generate Leads
Your book can inspire people to think deeper about an issue in their lives. It can show them that your story may offer answers to the problems that they have.
It can get them interested in what you have to share.
Once they're interested, they're going to want to find out more about you. Your book may lead somebody to your website or your social media profiles. From there, they'll find out where you're speaking and may purchase a ticket. Or, they may sign up to your online webinar.
You can use your book to pull people into your sales funnel. As long as the rest of the funnel keeps pushing them towards a conversion, your book may prove to be an effective lead generator.
Jay Campbell offers an excellent example of this in action. He's the author of The Definitive Testosterone Replacement Therapy MANual: How to Optimize Your Testosterone for Lifelong Health and Happiness.
He makes his book available via Amazon and it's in stores. However, he also offers it for the cost of shipping only to anybody who buys it from his website.
All the buyer has to do is send across a few details and they save a lot of money on the book.
How does that help with lead generation?
When people buy his book from his website, Jay collects their email addresses. These go into a mailing list, which allows him to offer other products and services to his readers.
Jay believes that his business generates about $100,000 more per year thanks to the leads he gained from publishing his book.
You can do the same. Offer your book on your website for the cost of shipping and an email address. Build a mailing list and use it to advertise your speaking engagements. You'll generate more leads because you're contacting people who already have an interest in what you're offering.
Reason #5 – You Can Offer Your Book at Speaking Events
Everybody likes to get something for nothing.
Your book doesn't just have to be a way to attract more people to your speaking engagements. It's something that you can physically give to them as a thank-you for attending.
There are several reasons why this can benefit your speaking business.
For one, it enhances engagement. If someone's connected with your message, they're going to want to hear more. If you give that person a book, they can explore your ideas in more detail. They form a deeper connection to your message, which means they're more likely to advocate on your behalf. Plus, they're going to keep an eye out for any other speaking engagements that they can attend.
Giving people your book also means you're giving them something that they can share with others. Has anybody ever told you that you absolutely have to read a book that they've just read?
Your book could be that book.
It's about adding value to your speaking engagements. You're giving people a little more than they expected, which goes a long way to keeping them engaged. If you keep over-delivering, you may build a small army of people who advocate on your behalf.
Reason #6 – You Attain a Deeper Understanding of Your Own Message
Let's move away from the more practical reasons behind writing a book and instead focus back on your story.
Writing a book requires a great deal of focus. You need to present your message in a structured way or it won't make sense. That means you have to pick your story apart and put it all back together again.
That's a huge benefit to you.
Writing a book requires effort, research, and a deeper exploration of the experiences that make your story so valuable.
If you make it through the process, you end up with a much deeper understanding of your own story. You'll be able to better identify the problems that your audience has and how you can solve them.
This helps when crafting your speeches. That deeper understanding gives you more avenues to wander down with your speaking. You can build variety into your story because you're now able to approach it from several angles.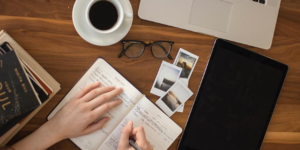 The Final Word
Writing a book achieves several things for your speaking business.
It helps you to get your message out there. You can appeal to a wider audience through the book. Plus, a great book could lead to people inviting you to speak on TV shows and in other media.
Your book also serves as an additional revenue stream. As well as being a marketing tool, it's another way to commercialise your story.
Best of all, your book helps you to build credibility. It's another example of the expertise that you bring to the table. Plus, it provides you with a deeper understanding of your own story and what people want you to show them.
Of course, it's also just one aspect of building your speaking business. You may need help with building the rest of the business, which is where Speakers Institute can help.
If you want to make your speaking business a success, we encourage you to do the following: