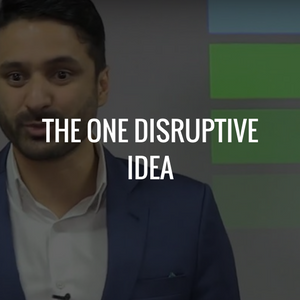 THE ONE DISRUPTIVE IDEA
March 4, 2017
"WE DON'T HAVE AN IDEAS PROBLEM… WE HAVE A FOCUS ISSUE"
So you are a business owner, a professional, an expert, a speaker or a thought leader and you are sick and tired of not being heard. You are sick and tired of being misunderstood, sick and tired of being undervalued, under recognised and under paid.
You are trying to get a message, product or services into the marketplace and it's just not working successfully.
I know how you feel…
Sam Cawthorn, the CEO and Founder of Speakers Institute, shares the frustration around not making money and finding it hard to get heard in todays marketplace. He shares the importance of focus.
"If you want to get your name out into the marketplace you focus on one thing. JUST ONE."